Following the award of a Swift Champions plaque to the Paroisse Saint-Jean-Baptiste, we have a second recipient to award. For many years, the Leclerc family in Saint Adolphe have been amazing supporters of the work of the Manitoba Chimney Swift Initiative. Local priest, Father Michaud must take much of the credit for their involvement. On July 22nd 2007, Father Michaud announced to the congregation at mass that it had been confirmed that Chimney Swifts had taken up residence in the church chimney. A few days later, Suzanne Leclerc, whose sister-in-law had been at mass, approached a couple of MCSI volunteers at the church because they had seen a couple of swifts entering and exiting their chimney. The excited volunteers, one of whom was Barb Stewart, made their way over and confirmed that this was another nest site for Chimney Swifts. You can read more about it here: (http://www.mbchimneyswift.ca/Documents/stadolphe_2007.pdf).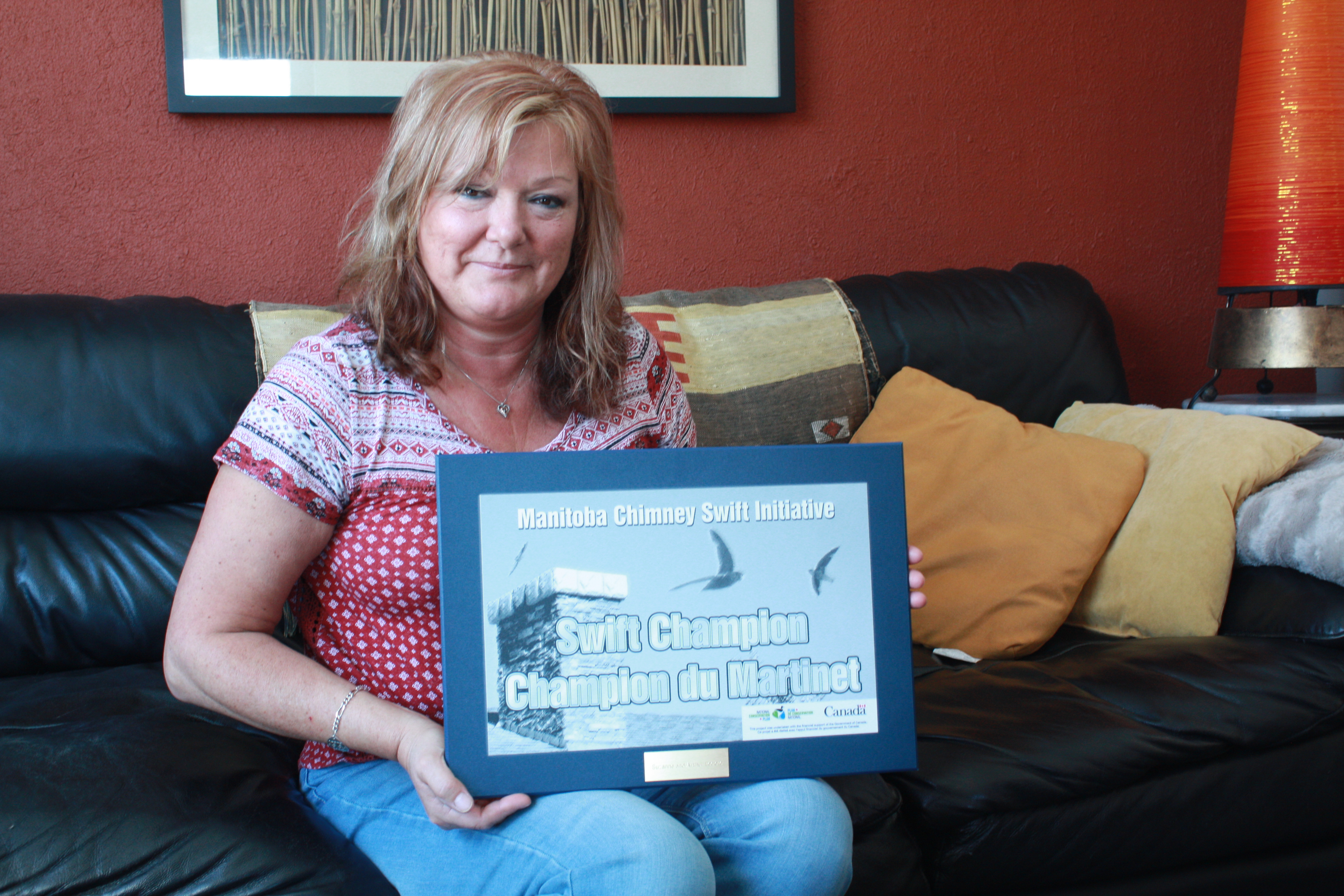 Since 2007, the Leclercs have not only been happy hosts to their summer lodgers, they have given extra support to MCSI volunteers. For example, each spring and fall, they allow an MCSI volunteer to enter their home and clear out the contents of the cleanout trap. This allows MCSI to continue with our long-term study of breeding success in Saint Adolphe. The chimney has also been repointed in the intervening years to retain the habitat for swifts.
Speaking with Suzanne, you know that the swifts are in good hands in their home. We are delighted that she and Arthur have agreed to become Swift Champions.
Tim Poole