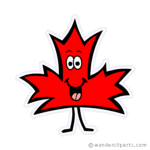 Firstly We hope all our supporters had a wonderful Canada Day Weekend! Since the last email update there has been a plethora of observations, some new sites and real progress in monitoring our list of 30 target chimneys.
We start though in The Pas. Swifts have been noted here previously but never has a swift been noted entering a chimney before the past week. A note was sent to Chimney Swift Towers from Joel Kayer from the Pas on June 26th:
'Finally got a swift going into a chimney this am, 7:56 in the north most stack at the via station.  It all took place in a split second with the swift coming down from the stratosphere  and doing a half circle over the chimney and the entering.  On the 21st saw 4 swifts flying over this site.  Seemingly in 2 courting pairs.'
​A massive development in The Pas for sure. Speaking of new places for swifts, Gerald Macnee of Selkirk Birdwatchers Club fame made a couple of terrific discoveries at the Lower Fort Garry Parks Canada site, counting swifts into chimneys ​on buildings within the fort, one in the southwestern building and four in the southeastern. Seems like Parks Canada now have swifts in Wasagaming and Lower Fort Garry now. Just need to find one in Wapusk to complete the set! Gerald has with the help of other members of the Birdwatchers Club, with special mention to Robert Hemplar, continued to monitor Selkirk chimneys and even bagged a second new site, noting a daytime entry at an apartment on Main Street.
Ken and Jan in Dauphin and likewise continuously checking out their site and are down to a single pair of birds seemingly. This is big news as breeding has never before been noted in this chimney after a decade of consistent monitoring.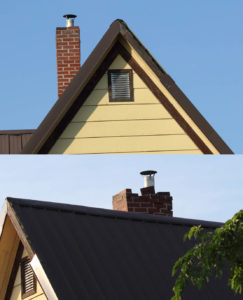 In Melita, Ken, Christian, Alex, Jessica and Cassidy have done a terrific job in between grassland bird monitoring and Burrowing Owl activities at checking out the local swift hangouts.
Two new sites have been added to the database this year including the very fetching chimney photographed by Christian below.  
Further north in Souris, a group of seven people descended on the town for a night of peacocks and swifts on June 27th. Louanne took the Rock Shop and had a pair enter. Ken took the church and funeral home, 2 and 1 respectively. Margaret and Millie looked at the pub (4) but had the only blowout at the Corner Closet. Glennis had 2 in the chocolate shop. Finally Gillian and Tim did the museum. Nothing until 10:09 then a single entry on the east side.
The Orange Block in Brandon still had a pair nestling in for the night when Margaret and Millie checked on June 24th.
Gord, Janice, Cal and co have still kept up a terrific pace in Portage la Prairie. Gord did also manage to drop into Clearwater but saw no sign of swifts and spotted a pair in Manitou with Janice one evening who passed up the opportunity to enter the church chimney. In Portage itself, there have been entries in the Red River College, Correctional Centre and in both church chimneys. Gord also had a group of seven join him for a swiftwatch evening at the church. Finally Gord sent an interesting observation:
'Last night, June 25 around 9PM, I observed 3 swifts chasing a Kestrel south of the Red River College building. But that does not compare to Selkirk where I once observed 15 swifts pursuing a Merlin.'
Frank and Jacquie have been on their usual committed selves and travelling over southern Manitoba in pursuit of those hard-to-get-to sites. With a Tim Horton's en route, this time they traveled down to La Salle and watched the church. Frank's report the following morning created a buzz of mystery:
We witnessed one exit and one attempted entry to the larger church chimney, and there were definitely four CHSW cavorting in the area, circling the site at various heights. We did not see the four birds return to the chimney, but we did hear them (very noisily) overhead at 22:11. We left around 22:30 because of the low light levels.
Interestingly in Winnipeg, Cam Bush reported a similar exit and no re-entry on 471 William around the same time. This was Cam's first ever swift entry/exit action having tried in vain at another site previously.
Onto Winnipeg and John Hays has been his usual brilliant self, covering a huge amount of ground since June 12th. He has confirmed swift use at the Nygaard Building on Market, Vita Foam on Waterfront, 70 Higgins and found a new spot on Pacific, the coffee place chimney:
I hadn't planned to chimney watch yesterday but was biking by Higgins and just had to stop and have a quick look. Within two minutes two exits. I was hooked, the gardening would have to wait. Road a couple of blocks to Vita foam and noticed the building has a chimney on the east end as well as the one I had watched on the west end of the building. Spent 23 minutes and got a zero , I will try it again. Went to the west side of  Vita Foam and didn't chimney watch but did see 3 swifts in the air just a block west of there. Looked for chimneys in the area but did not see any likely nest sites. Heading home I noticed two chimneys with a nice looking coffee shop with sidewalk seating across the street. What a perfect spot to watch a chimney. Waiting to make my order inside, looking at the chimneys through the window, I had an entry and a quick exit. Sat out front having coffee for 30 minutes but no more action from the chimney but the coffee was great.
Thanks for the tip John and even more so, thanks for finding a new swift chimney. On a related note, Marie-Eve spotted an entry on the rear of VJ's on Main, the first time this building has housed swifts. Tim has also confirmed another new site in South Osborne.
In St James, Frank and Jacquie had a pair in the Beverage Room at the Assiniboine Gordon Inn in the Park and David confirmed a new site on Portage at the top of Cavell. Assiniboine School continues to amaze with 108 counted on our Swiftwatch evening attended by 16 people. Follow the link below for a video of the swifts entering and flying around the chimney. Interestingly experienced counters were struggling with the amount of 'misses' and 'dips' towards the chimney on that evening.
Finally, an update on St Adolphe. We put it here as there is some useful information on breeding behaviour for any swift watchers out there. Over to Barb for a report on July 3rd:
I have checked in on all of the St Adolphe nest sites over the last two days. Knowing you follow your sites through the summer, I thought you may be interested in where things are at. Feel free to share the news with others.
 Brodeur Bros is still unoccupied; no primary occupation during the spring arrival phase and no secondary arrivals of late migrants/dispersing locals in late June.
 The SE and NE Club Amical, Church, and Main St sites are all occupied and all pairs are incubating eggs. There are quick exchanges with ~ 50-70 minutes between visits.
 Yesterday at the Church, I saw repeat hovers at the ends of a dead Manitoba Maple branch. It is a tree with a newly exposed flight path now that the old convent/school/nursing home has been demolished. Nest building does stop completely with hatching so that is another indication that incubation is still ongoing. There was one interesting entry at the Church with a swift blowing by a goldfinch that was perched on the chimney rim.
 There were many low flights over the artificial tower but the swifts were "just looking" and no entries were made.
— Tim Poole