MCSI-2
June 9, 2017

: Rain Drops Keep Falling on My Datasheet or Do I Monitor If The Weather Is Inclement?

"Keep your eyes to the sky" is our favourite Chimney Swift mantra. Tonight, keep your eyes to the sky for a tantrum which Mother Nature may be playing out.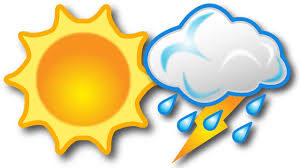 Environment Canada is predicting wide-ranging thunderstorms for Manitoba, stretching from Dauphin to Brandon/Portage La Prairie to Winnipeg to Steinbach and surrounds. While the Chimney Swifts love feeding at the edge of storm fronts, where insects are pushed into the air column, electricity and monitors is not a good mix. Safety comes first, so please assess the weather tonight if you are considering a monitoring session.
Let's aim for Monday, June 12th as an alternate date for MCSI-2 which will be our last formal night of spring monitoring.
Thanks to the heroic efforts of our Three Big Roost monitors, we have captured the apparent seasonal peaks for 2017. Many of our nest site monitors have reported entry/exit activity which indicates nest building is underway. It will soon be time to mull over the dataset and put the spring arrival/dispersal story together.
We hoped to kick back and enjoy a group viewing session at Assiniboine School on June 13th with June 14th being a rain date. Mother Nature seems intent on challenging both of those dates too. So, there is a change in plans…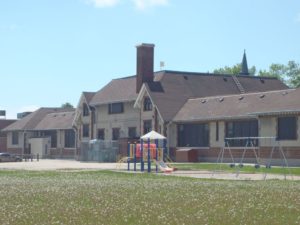 The new, hopefully drier, viewing night for Assiniboine School is now Tuesday, June 20 with Wednesday, June 21 being the alternate date. We will assemble an hour before sunset, ~8:40 PM, and hope for a spectacular Summer Solstice swift show!
There is more action to follow this summer. Beyond the four spring National Roost Monitoring Program nights and the two MCSI spring monitoring nights, many of our monitors continue to track swifts at their sites. Also, Tim is focussing on securing monitoring for a shortlist of 30 sites which need a second documentation of use before the chimney can be registered with Environment Canada as critical habitat. More on this next week…
Happy and Safe Swifting, Tim & Frank & Barb for MCSI