​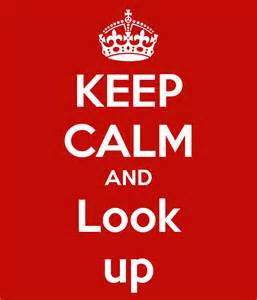 2017 is certainly turning into a very interesting year for Chimney Swifts. With just a couple of days to go before the cut-off for successful breeding (according to MCSI data from St Adolphe), we saw a huge swelling in roosting numbers at Assiniboine School – 195 in total. Last nights third NRMP was certainly full of mystery as we will see in the coming round-up.
The place to begin is probably with the most dramatic swift monitoring of the night – not at Assiniboine School – but at Otterburne where Frank arrived to monitor with fire truck and the RCMP actively putting out a blaze in a residential building at Providence College. Unfortunately the building could not be saved but obviously most importantly no one was hurt. Frank's report included:
'There was a fire in a dormitory at Providence College last night. When I arrived, there was a lot of smoke (drifting toward the river), fire trucks, gawkers, etc. The actual fire was in a building west of our chimneys, but there was lots of human activity near chimney 552 (trucks parking in the lance below our "skinny" chimney. . Smoke did not seem especially dense or acrid, and was almost imperceptible by 22:00. I did see five CHSW circling high above the campus at 20:32, but I only saw two CHSW enter chimneys later (and much later than usual).'
In Winnipeg, Rob and Barb had a rather uninteresting evening out at U of M, no birds. They had also visited the church at La Salle during the week with little luck. On a positive note, Barb has the following report from her St Adolphe sites:
'three pairs are busy nest building: Main St, plus the NE and SE Club Amical! I am shocked the Church pair which roosted on MCSI-1 night May 20 is not underway; there is a lot of daily activity at the demolition site due north and plumes of dirt/dust are nearly constant…this may be the reason; will keep checking diligently until the June 3 "deadline". Brodeur Bros. is not being used during the daytime and no roosting swifts were onsite when I checked by video May 20.'
Since this was sent, Barb has confirmed that the church pair are starting to build their nest.
Lauren saw 5 swifts overhead at the West End Commons but no one decided to take the plunge. Richard took on Academy and counted 2 entries. John had also lost a swift at the McDermott site with only 1 entering at 8:54. leaving again at 9:44 and returning a couple of minutes later – who knows what happened there! In Osborne Village Hannah, Marie-Eve and Tim retained their vigil on three apartments. At least 12 swifts were patrolling the skies above throughout the evening, although it is likely more were present across the wider area. Hannah had 4 entries and an exit on the The Village Apartments and Tim saw 2 enter a new site further east on Stradbrook. Marie-Eve for the third time saw no entries on her chimney. Earlier in the week, Tim also struck gold, watching 2 swifts entering a chimney opposite the Nature Manitoba office at lunchtime. Rudolf visited his Kildonan sites and noted 2 enter the 1010 Brazier chimney but nothing in his other two. 4 further swifts were noted in the area beforehand.
David's report from St James went as follows:
'We had a quite a few observers on Thursday. Adolf and Anna and their granddaughter Zoe as well as Jake and Don. I arrived a bit late. First entries occurred at 9:38 and visual count was 51 but video seems to suggest more like 58. At 9:50 another 44 entered, no video for this group. At 9:57 visual count was 50, but video seems to say closer to 60. I am vague on the video count here because there seems to be a point where a couple of swifts entered and then immediately exited and even with video which focuses and unfocusses because the swifts are moving, it is difficult to tell. Last entry occurred at 10:02. Visual count was 178 in total, however if I use the count from the videos I add 17 more and we have 195. Weather was wonderful, warm, mostly clear and a bit breezy. We also had 2 entries at the Carillon, 1 at 9:11 and 1 at 9:17. Also 1 entry at the Kings at 9:17.
​Jenny, also in St James also recorded her first swifts entering the chimney at the Hampton Church, 2 entering the easternmost one.
Michele flew solo out in St Francois Xavier and was rewarded with a bonus two extra swifts, 4 roosting for the night. In Nearby Portage, Cal had 3 swifts in the church but 13 in the air early on in the evening. and Gord watched 1 lonely swift make its way into the chimney on the Correctional Facility. The numbers in Portage have notably picked up in the last couple of days. Further west, Margaret and Millie also had 4 swifts enter the Orange Block in Brandon.
David in La Broquerie sent a report after a frustrating evening out (if having four swifts enter the chimneys can be described in such a way):
'For most of the time I was there, there were 4 swifts, clearly 2 pairs, but at one time I counted 7 as they flew over me.  Later, after 4 had gone down for the night I saw another 4 in the air and though I waited til 10pm they never went down.  There were a few fly-bys or look-sees after the first 4 had gone down, but no entries.  So where did the other 4 go?'
David has a couple of places to check including his own artificial tower, so we await his news in the next couple of days. In another odd development, the Dauphin roost dropped to only 2 birds overnight, although up to 7 were spotted in the air. Breeding has not as far as I aware been recorded in Dauphin so maybe we are going to see something new occurring in 2017. Ken and Jan will no doubt have their work cur out.
Onto the next evening which is on Monday 5th June, the final NRMP (but not monitoring night) of 2017. We are also excited about the SwiftWatch at Assiniboine School on the 13th. Over the next evening count, you should start to detect more entry and exit cycles as birds continue to build their nests, so keep a good eye out for rapid changeovers.
Happy Swifting everyone!
– The MCSI Team