MCSI Early Season Swift Monitoring Night – MCSI's First Ever 200+ Count!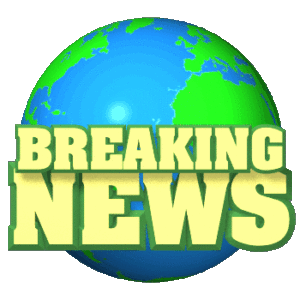 Our latest blog covers the first monitoring evening of the season and looks forward at the end to the first National Roost Monitoring Program night this Wednesday.
Thanks to everyone who braved the foul weather over the last couple of days to provide some fascinating monitoring information for MCSI. The season has really got off to an incredibly good start. This weekend we are delighted to report a record roost count for Manitoba since the founding of MCSI, a new chimney and more.
We will start in Portage la Prairie. Gord Ogilvie is leading volunteer efforts again with others assisting him. On Saturday evening they counted a maximum of 4 swifts in the air. One of these entered the old MTS building, one of the 30 priority sites for 2017 and 3 went elsewhere. The Red River College chimney which had recently been modified was watched but alas was empty for the night.
Next to Souris. Katharine Schulz, following a day of monitoring wetlands and grasslands for the IBA Program around Oak Lake stepped in and checked on Murphy's: An Irish Legacy, surely the finest name of all swift establishments. Overall there were 8 swifts in the area, with 2 entering the chimney and 6 finding another place for the night.
In St Adolphe it appears we have 6 swifts currently in residence with 2 entering the church. We already know that another pair have taken up residence in the Main Street residence leaving another couple unaccounted for. Unfortunately Blaire was not so fortunate in the St Norbert Church, with no birds currently being detected twittering around the town.
Frank and Jacquie headed to Otterburne to monitor the Providence College site. They counted 5 birds, 2 entering the 'skinny' chimney and 3 entering the 'large' chimney.
David, a long-term volunteer for MCSI in La Broquerie, scored a bonus as a single  swift entered the small chimney at the rear of the church building. This was especially good news for David who had only removed debris blocking access to this chimney in 2016. 2 swifts also roosted in the large church chimney, and another swift flew off to roost elsewhere.
In Winnipeg new volunteer Justine was delighted to count 1 swift enter the Granite Curling Club, only the second record for this building. John again monitored his McDermot site again with 2 entries, although he struck a zero on Monday evening on Princess Street, a site which had a successful nesting attempt in 2016. Chris also counted a pair using the Foodfare on Maryland on Saturday evening.
Now to the big 3 roosts. In Dauphin, Ken commented on the lateness of his swifts, all entering the roost after the official monitoring period had ended at 10:06. At least 19 entered but given he ended up counting in the dark, more might have been around.
In Selkirk, Gerald, Carol and Robert counted 3 chimneys at the Mental Health Centre on Thursday. No swifts entered the smaller of the 3 roosts but 14 did enter the large stack.
Finally for this update we come to Assiniboine School. On Thursday Jake and Adolf took up the monitoring reigns and between 9:00 and 9:25, 210 swifts entered the chimney. Fantastic and seemingly the largest recorded roost in Manitoba since MCSI began in 2006. What makes this especially interesting is that David, Adolf and Anna counted 99 on Saturday, a drop of 111 birds in just two evenings. Where did they go? Well hopefully there will be more swifts distributed across Manitoba in the nights and days to come! The story doesn't end there though. On Monday evening David recorded this:
'I was at the chimney from 8:45-9:30 last night. It was pretty cold windy and overcast, although by the end it was beginning to clear. Did not see 1 swift the entire time. They all roosted before 8:45 due to cold and wind?'
This is obviously very strange but David is likely spot on with his final assertion – we will surely have lots of Chimney Swifts around the school for the coming NRMP nights.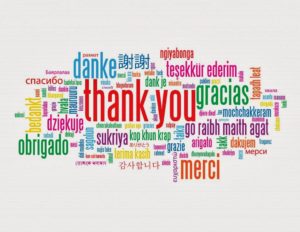 Speaking of the NRMP, Wednesday May 24th (tomorrow) is the first official NRMP night. We will be beginning at 1 hour prior to sundown (9:19 in Winnipeg, 9:21 in Selkirk, 9:24 in Portage, 9:30 in Brandon and 9:37 in Dauphin). We look forward to hearing your stories and results from this second big monitoring night of the year. If anyone still needs a site to monitor please let us know, we have some great places looking for a volunteer to watch them. There will be a couple of us in Osborne Village – and we would love to have some more help as there are plenty of possible chimneys with no regular monitors.
Happy swifting!
– Tim, Barb, Frank and the rest of the MCSI team