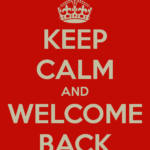 The previous year has literally flown by – and
Saturday
marks the beginning of Chimney Swift monitoring season for 2017! As previously blogged, we are going for an extra day at the beginning of the National Roost Monitoring Program (NRMP) and an extra day right at the end. This means we are monitoring roosts on:
May 20

May 24
May 28
June 1
June 5
June 9
Just in case you haven't seen them yet, the instructions and monitoring forms can be downloaded below at:
​2017 swift monitoring already appears to have various people breathless​, with an impressive early build-up of numbers. Since last we blogged Crystal encountered a couple of returning swifts at her private home in St James
on Sunday
14th, and Garry reported birds around the Brazier Street chimney
on Tuesday the 16th
.
The Selkirk birds are back with a bang as well. Winona has already recorded 2 swifts at the Merchants and on Monday 15th May, Robert Hempler counted 7 enter the large stack at the Mental Health Centre.
Chimney Swifts are also making themselves known in Saint-Jean-Baptiste, Luc counting 4
on Sunday
evening at the church.
Matt also continues to keep his eyes to the rim in Carman – a swift counted entering the Memorial Hall and another entered a private address.
In Dauphin, Ken counted another 25 swifts
on Tuesday
17th entering the roost on Main Street.
Assiniboine School continues to amaze and confuddle. Barb and Rob counted 98 entering
on Monday
evening and David was back again
on Tuesday
, counting 91 entering. Interestingly both are now using videos to ensure accurate counting as the fast disappearing clumps are proving difficult to keep up with.
Good luck everyone
on Saturday
– we hope you enjoy this first night of the season. As you can tell, the season has begun quickly and there are plenty of swifts to hopefully share across as many sites as possible!
---
– Tim and the MCSI Team