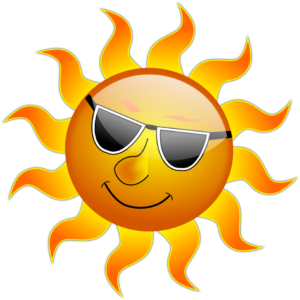 The end of July is almost nigh and it feels like the right time for an update on the exhausting summer of swift activity. Highlights of the previous month include new active chimneys in The Pas, Portage la Prairie and Winnipeg, a swift rescue and more!

First some context from the month of July, and the best way we can do that is to paste some of Barb Stewart's reports from St Adolphe. On July 3rd Barb reported:

'I have checked in on all of the St Adolphe nest sites over the last two days. Brodeur Bros is still unoccupied; no primary occupation during the spring arrival phase and no secondary arrivals of late migrants/dispersing locals in late June. The SE and NE Club Amical, Church, and Main St sites are all occupied and all pairs are incubating eggs. There are quick exchanges with ~ 50-70 minutes between visits. Yesterday at the Church, I saw repeat hovers at the ends of a dead Manitoba Maple branch. It is a tree with a newly exposed flight path now that the old convent/school/nursing home has been demolished. Nest building does stop completely with hatching so that is another indication that incubation is still ongoing. There was one interesting entry at the Church with a swift blowing by a goldfinch that was perched on the chimney rim.'

Her update on July 13th was as follows:

'What a difference a few days makes…in St Adolphe, the SE Club pair failed to show up on Monday (July 10) and again today (July 13) – the nest has failed. However, feeding juveniles has moved into the non-brooded stage at the Main St, Church, and NE Club sites. Consecutive entries/exits sure help make monitoring definitive! The NE Club Amical pair were feeding 4 X hour and the other 2 sites were 3 X hour. Lots of continuous, low flying action this morning and again, some buzz-by's over the artificial tower top but no entries. The group size in town was 7 in the air while 2 adults were in the NE Club, so at least 9 swifts are in town.'

And on July 24th:

'In St Adolphe, the earliest fledging date has been July 27th; the latest on record are Aug. 11, 12, and 16th; most have occurred between July 30 and Aug. 6. Currently, 3 nest sites are active in St A and while I need to put my head down into the datasheets to fine tune details, this year's fledglings are due out ~Aug. 1-4th. I checked in with the St Adolphe sites this morning and all 3 of the active sites were still ok. There was a lot of low flying feeding and activity by the swifts; recently fledged Purple Martins and adults added to the chaos. Quite fun chaos though. Wind was the issue – lining up on the chimney tops for entries was tough on occasion.'

Elsewhere, it's been a busy month with a lot of monitoring and a fair few new sites to boot. Joel in The Pas reported in on July 18th:

'Yesterday at 7:10 am was getting gas at a station adjacent to a long suspected swift site at 5th and Larose.  As usual look up at the chimneys hoping to see an entry/exit.  While their sitting on the chimney is a small bird, the angle and crouched position make it impossible to id. Could it be a fledgling swift, I ask myself, hoping.  Realize my truck has an air lock so it takes quite a long time to fill.  It was getting to the time my tank is just about filled when whoosh a swift comes out of nowhere and enters the chimney.  This rousts the perched bird which turns out to be a juvenile sparrow, when swooping through the air comes another swift to escort the sparrow away.'

Further south and Ken and Jan in Dauphin are expecting their first confirmed fledgling swifts in the coming days. This site has been a regular large roost but in 2017 a pair have decided to attempt nesting for the first time in 10 years monitoring. Fingers crossed that the nest will be successful!

In Brandon, Margaret and Millie were still reporting 2 swifts in the Orange Block as of July 19th.

Further south in Souris and back to June, Katharine gets the award for most dedicated volunteer for 2017. Following her very early morning Breeding Bird Survey, Katharine spent the entire day in Souris monitoring swifts. She checked four sites and had successful entries at the museum and Chocolate Shop. Great effort!

Heading east and to Portage la Prairie. Gord has just reported a new site in the west of the city with non-brooded young and also that a pair is in residence in the Southport site. There was also news that swifts were checking out some of the historic buildings in the Fort La Reine Museum earlier this spring. On July 5th there was a blitz night with Janice recording breeding activity in the main chimney at the Trinity United Church and a roost in the second chimney. Cal also had a pair in the Victoria College chimney that evening. Cal and Betty continued monitoring the church one evening per week with both chimneys occupied by swifts.

South to the area around Morden and Carman. Paul and Valerie confirmed daytime activity on the Darlingford Museum again for 2017. On July 26th Patricia and Tim noted at least 5 swifts in Carman and Patricia counted 3 entry/exit cycles on the Memorial Hall. Later that same day, Matt, Tim and Patricia observed 2 swifts in Morden but no entries. If anyone lives down there, please keep an eye out for swifts! They also checked the towns of Miami, Roseisle, Homewood and Roland, found some interesting looking chimneys but no swifts on the day.

The southeast, an area which is probably under-observed when it comes to swifts has thrown a tantalising observation. Carla Church from the Manitoba Conservation Data Centre thought she heard swifts in the town of Roseau River on July 12th. if anyone is in the area please take a look! A little further north and Frank and Jacquie counted 5 swifts at Providence College using 2 chimneys but unfortunately not showing any breeding activity.

Frank and Jacquie had more luck on their return to Winnipeg. On the 24th they found a new site at 415 Mulvey and noted numerous entry/exits including a possible early juvenile tumbling awkwardly.

John has been his energetic self. We make it that in the month of July alone John has watched at least 14 chimneys. He found a new site at 486 Sherbrook and another at 527 Waterfront. Another of the sites John was watching, the Bardal Funeral Home on Sherbrook was discovered by Christian one evening while visiting a friend in the area. In the Exchange, Tim found a new site at 54 Adelaide while out on his lunchtime stroll and as of today (the 26th), the adults were still feeding young in the chimney. Ron also noted daytime activity at VJ's on July 5th.

In Osborne Village, both Marie-Eve and Patricia confirmed use of two new apartment blocks. Patricia also discovered a new site on the Mount Royal Apartments on Portage with daytime entries on July 20th. This was on the western end of a group of apartments with a known site on the eastern end. This chimney on the New Silver Height Apartments also had daytime entries and exits, with adults likely to be feeding non-brooded young.

In St Vital, Badal counted 2 swifts at the Good News Fellowship chimney but nothing at Christ the King School in mid-July.

Heading north along the Red River and congratulations to Gerald, Robert, Nia, Linda, Carol, Sharon, Ray, Sybil, Ray, Dorothy and Virginia from the Selkirk Birdwatchers for a terrific one night blitz in Selkirk and Lower Fort Garry. We now have two occupied sites at Lower Fort Garry including a roost with 4 swifts. Gerald also added yet another new site in Selkirk, the Lord Selkirk Hotel having 5 swifts. 24 swifts were counted at the large stack chimney at the Mental Health Centre as well. This dedicated group continue to provide excellent coverage in this area!

Christian was also called on by the Dalgleish family in Tuxedo to perform a swift rescue act when a swift was found in the fireplace. the family managed to continue the swift in the fireplace before Christian arrived. He tells the rest of the story as follows:

'An adult bird had slipped down through the gap in the damper and chimney and could not get back up. I was able to very carefully use my two (large) cupped hands to coax the bird upward to the bottom of the damper (having covered the fireplace glass with black plastic and poking my head through it). The swift perched upside down clinging to the bottom of the damper for a split second and from there i gently coaxed it through the damper gap.  Once through the gap the swift flew straight up and straight out – no signs of damage to the wings and clearly no impediment to flight.. impressive in fact. During this process chicks were audible but i could only see one wall of the chimney and could not see the nest…'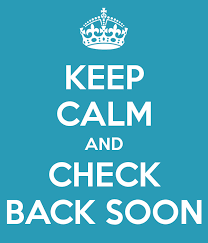 ​Phew, all ends well then!
Over the next couple of weeks we will start to see a change as swift adults are joined in the air by juveniles. So please keep those reports coming, we really appreciate them!
— Tim Poole